Annual Schnauzer Walk
Saturday, July 27, 2019
We had a great time at the Schnauzer Walk in Clackamette Park, Oregon City.
Learn more
about this annual event.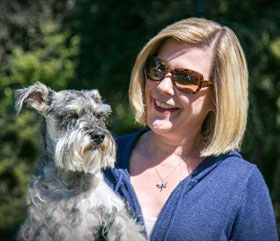 Willis, the KATU Weather Dog
attended the 2017 Schnauzer Walk with Mary Loos.
See PHOTO GALLERY.
Foster Homes are Needed!
We can always use foster homes. See what is involved and if you can open your home to fosterng a schnauzer.
Learn more.