Adoption Information
We rescue mini, standard and giant schnauzers who need homes.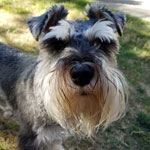 We operate our rescue off of a wait list and as dogs come into our rescue program, they are matched with appropriate adopters on our wait list.
As we go through our wait list and cannot make a successful match, we will then place the dog on our website's Home page (in the columns underneath the slideshow of dogs who have been adopted). These dogs are often harder to place due to their age or behavioral/medical issues.
Placing our dogs in their forever homes is truly what rescue is all about and our favorite adopters are those that will open their hearts and homes to these special dogs that need a little extra care.
Looking for a puppy? The average age of our rescues is 3 years and older. For puppies, please contact Portland Miniature Schnauzer Club for a reputable breeder.
Getting on Our Wait List
As of December 2017, we are not maintaining a wait list since the number of dogs in rescue has dropped considerably, as is also being reported by other schnauzer rescue groups. If we do get a schnauzer submitted to our rescue, we will post a photo and bio details on the Home page of this website after we first explore those people already on the wait list to adopt.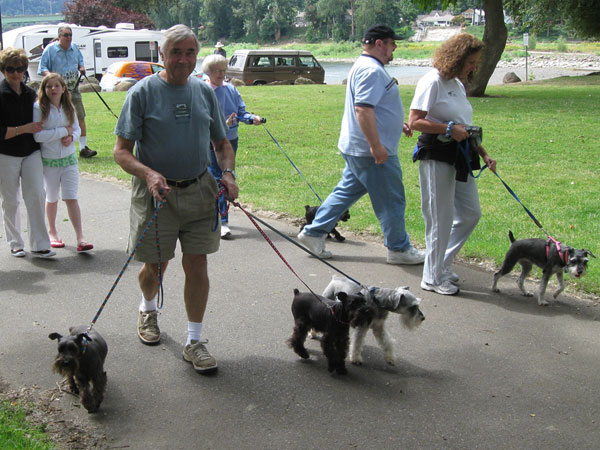 Loving the walk: Schnauzers at the annual Schnauzer Walk