Adoption Information
We rescue mini and standard schnauzers who need homes.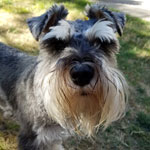 Due to the overwhelming number of applications coming into our group, we have changed our adoption process. MSR is an all-volunteer organization, and we were spending countless hours trying to keep track of every application. It was becoming very difficult, especially when people moved or adopted a dog elsewhere and did not notify our group.
So, when a dog becomes available for adoption, we will post photos and a bio of the dog and its particular needs on our
website
and
Facebook
page. Interested adopters can contact us, and an application will be EMAILED out to qualified applicants. Some of our rescued dogs need families. Some need to be the only pet. Some may have dietary problems, skin disorders, etc. Each dog has different needs. Our motto, "Its all about the dog," has held up to our high standards in rescue for 31derful years.
Please watch our website and Facebook page for future rescues.
Looking for a puppy? The average age of our rescues is 3 years and older. For puppies, please contact Portland Miniature Schnauzer Club for a reputable breeder.
Looking for a giant schnauzer? Contact Mary at Giant Schnauzer NW.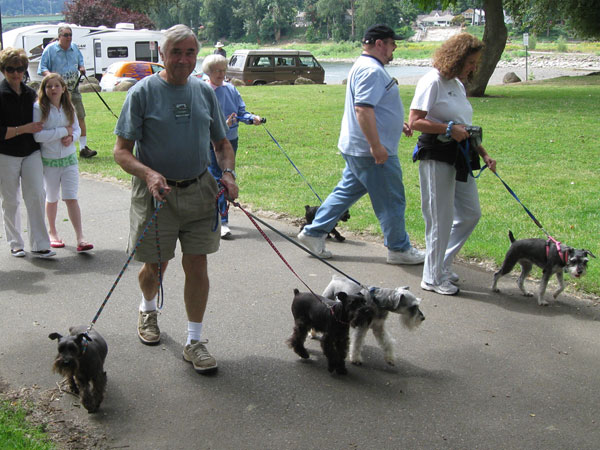 Loving the walk: Schnauzers at the annual Schnauzer Walk